Istanbul Fact Sheet 2019 is now available online!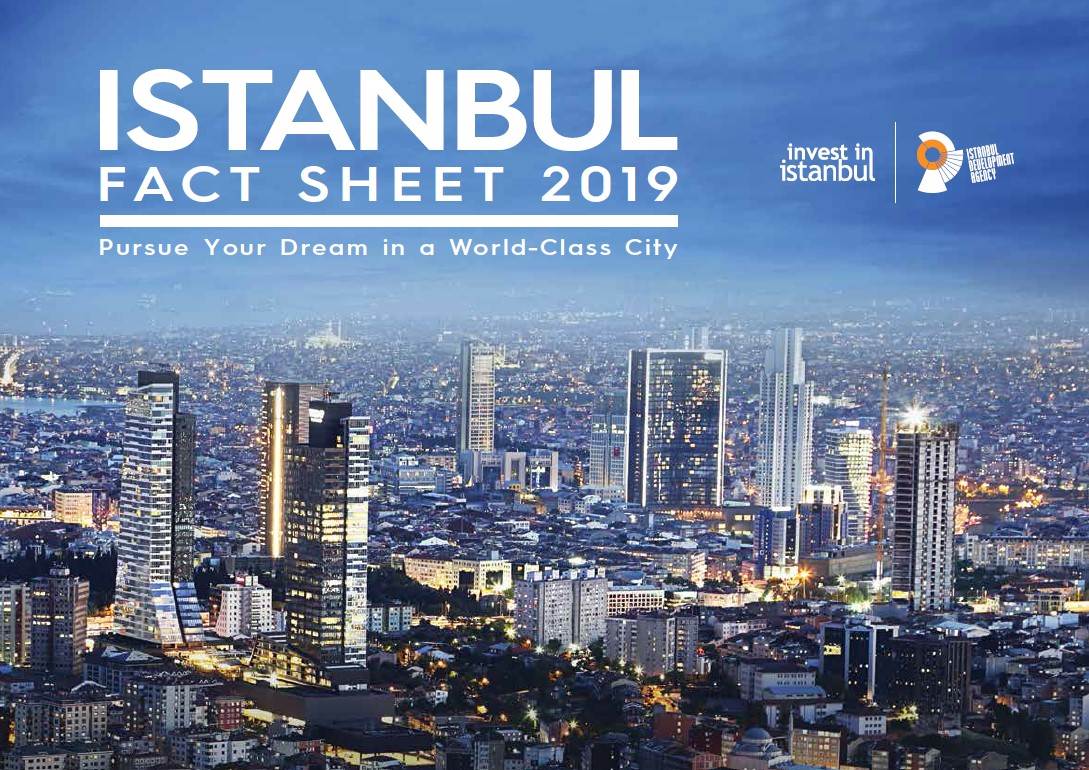 Istanbul, with a population of 15 million, is Turkey's largest urban city.  The city is Turkey's economic center of gravity with exceptional strengths and a global outlook. Istanbul is energized, inspiring and enterprising. Istanbul's cosmopolitan spirit –diverse and intercultural- is proved by the fact that nearly 37k international companies operate in the city. Businesspeople choose Istanbul as an investment destination due to the facts that it has a supportive, stable and competitive business environment.
Istanbul Fact Sheet is the periodical flagship publication of Invest in Istanbul and Istanbul Development Agency, which introduces the investment environment of the city along with a focus on the economy, business life and culture as well as recent developments on a wide range of issues. This guide book has been updated with the latest figures, and now available online!
You can download Istanbul Fact Sheet 2019 in English, Turkish, and Arabic from the links shown below.
For English, please click here.
For Turkish, please click here.
For Arabic, please click here.