A Travel in Time in Istanbul: The Tunnel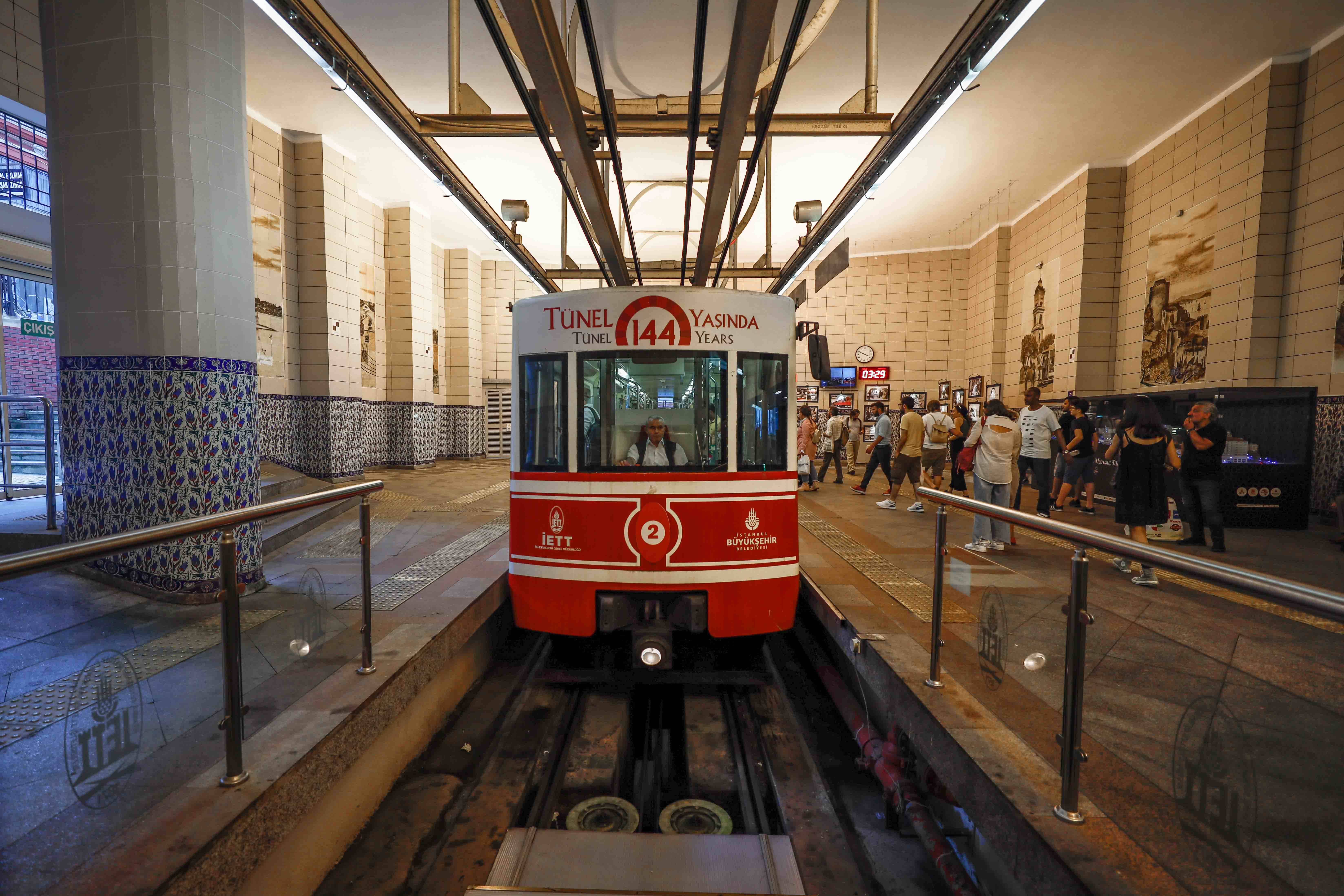 With its ever-extending circumference of settlements throughout its history, Istanbul has been a city where means of transport were transformed in time. Boasting a history of urban transportation starting with palanquins and barrows, followed by horse cars, trolley-buses, cars, underground, buses and minibuses, Istanbul has an advanced transport network. The Historic Tunnel, one of the landmarks of Istanbul, the Nostalgic Tram which operates on the İstiklal Street, and the Nostalgic Moda Tram, are now carrying local and foreign tourists and Istanbolite passengers who wish to have a nostalgic experience on the historical routes. These means of transportation are met with interest by local and foreign tourists.
The Historic Tunnel
Remzi Aydın, Tunnel Tramline Enterprise Director, General Directorate of IETT Establishments, shares information about the Historic Tunnel. Coined as the second underground of the world, the Historic Tunnel was built by the order of the Ottoman Sultan, Abdülaziz Han in 1874, and was inaugurated with a spectacular ceremony in 1875. The Tunnel was expropriated on March 01, 1939 and transferred to the Directorate General of Istanbul Electric Tramway and Tunnel Establishments. The Tunnel that was vapor-operated for long years was converted to electrical operation in 1971. In 2007, the cars were all replaced, and the Tunnel took its current form. The Historic Tunnel covers the 573-meter distance in 90 seconds thanks to its 350 horse-power electrical system and carries 170 passengers at a time in a single 16-meter-long car.
Remzi Aydın, Tunnel Tramline Enterprise Director, General Directorate of IETT Establishments, points out that the Historic Tunnel is known to have expanded the commercial volume of the Yüksek Kaldırım street since the past to the present, and the continues to be the only line that connects Karaköy and Beyoğlu. Aydın says that the Historic Tunnel silently connecting Karaköy and Beyoğlu every day carried more than 4 million people in 2018, and though short, it offers the opportunity to its passengers to have a journey on a nostalgic route. The Historic Tunnel makes a trip once every 4 minutes between 2 stations with 2 cars operating mutually between 7.00 am and 10.45 pm every day.